Technical Sales Expert – Seed market specialist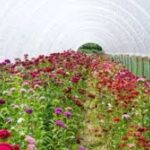 Site DIGITAL STAFFING FRANCE
L'Emploi durable
Technical Sales Expert – Seed market specialist
Our client is a growing French SME, breeding company, producing and selling its own seeds for horticultural market throughout the world.
As part of its growth,
We are recruiting on behalf of our client, a Technical Sales Engineer for the Americas (based in France).
Main mission for this position of Technical Sales Expert – Seed market specialist:
Under the responsibility of the BtoB Sales Director, your objective will be the growth of sales revenue for the Americas (USA, Canada, Mexico, South America) through both technical (agronomic) and commercial actions.
More specifically, you will be responsible for:
– Lead the sales teams of the customer USA – Canada – Mexico – South America through communication, promotion, advice and training actions,
– Regularly visit producers to provide them with technical advice,
– Generate demand from these producers through concerted actions with the customer,
– Technically monitor crops,
– Ensure customer and producer satisfaction,
– Promote the varieties created by the company to the agricultural distribution,
– Set up flower trials on the territory.
Some keys to be successful in this position :
– First, you will have to come from seed companies and if possible, from horticulture,
– Second, being graduated as an Engineer from a school of Agriculture or Horticulture will provide you the necessary technical skills,
– Third, it is essential in this role to be fluent in English and if possible, in Spanish,
– Finally, you will have to be available enough to travel 4-5 times a year in the Americas and stay in fall season a couple of weeks.
In addition, we attach great importance to behavioral skills, which are keys to professional development and good integration within the company. These skills will be analyzed throughout the recruitment process.
This position sounds interesting to you?
Please, feel free to apply and we will get back to you within 48 hours!